CHOICES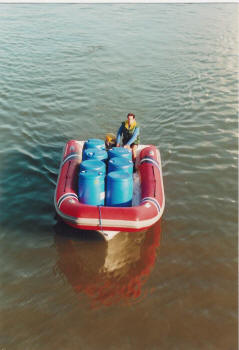 Explorer Marine produce special boats for each customer. Thus the choices are the key issue. Whether you need a boat for sports or for leisure, for charter diving, or as a workboat - look at the SPORTS COMMERCIAL photo to the right or the WORKBOAT 800 photo below it.
We will work with you to choose the length, beam, hullform, seating, engine and drive, and all the other options.
We will help you with the decisions as to why you need a medium vee, or a deep vee or an ultra deep vee hull.
Which width would best suit your needs?
Do you want a two stroke for mid range acceleration and lowest fuel consumption, or a four stroke outboard for peace and calm?
Do you want a sterndrive or a waterjet? Should these be petrol or diesel?
All the questions have valid answers - and each option is the best choice for some users.
Once we have discussed your wishes and plans, we will be pleased to quote for various options and all will become clear.