SA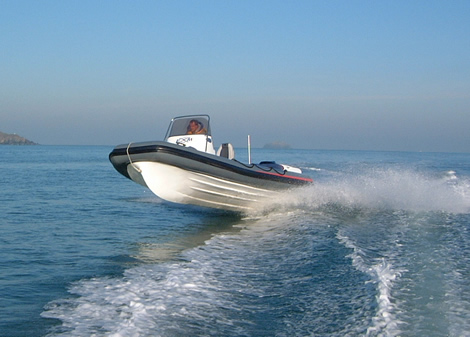 FETY
Explorer Marine are very keen to promote safety on the water. Thus we strongly encourage all users to wear and use the Engine Safety Stop Cord - Kill Cord.
We also encourage all users to undertake training at a recognised powerboat training school such as those listed on our LINKS page.
Explorer Marine can provide driver training for you in your Explorer RIB or in any other boat.
Four hours training is given free with each new boat sold, but additional training can be provided on request.
Explorer Marine discourage ANY DRIVING OF POWERBOATS WHILE UNDER THE INFLUENCE OF DRUGS OR ALCOHOL