T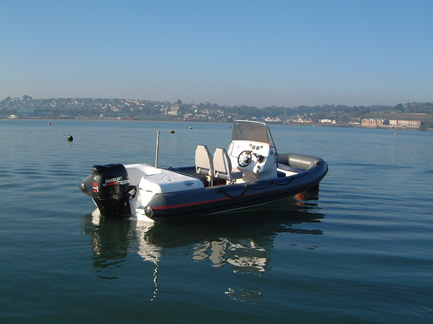 RAINING
Explorer Marine provide training for any customer and their families in the use of the Explorer range of RIBS.
A FREE half day driving course will be provided with every boat, and additional lessons can be booked at reasonable cost by arrangement. Training will include high speed and low speed boat handling AND if required, launching and recovery techniques.
Should you feel that you and your family would benefit from further training, then Explorer Marine are happy to provide training using our demonstrator RIBs or in your own boat.
Instructor time is charged at £33.50 per hour - for up to 3 trainees in your boat. Additional boat use and fuel charges apply for use of our boats.
Additional schools and sources of information can be found on our LINKS page